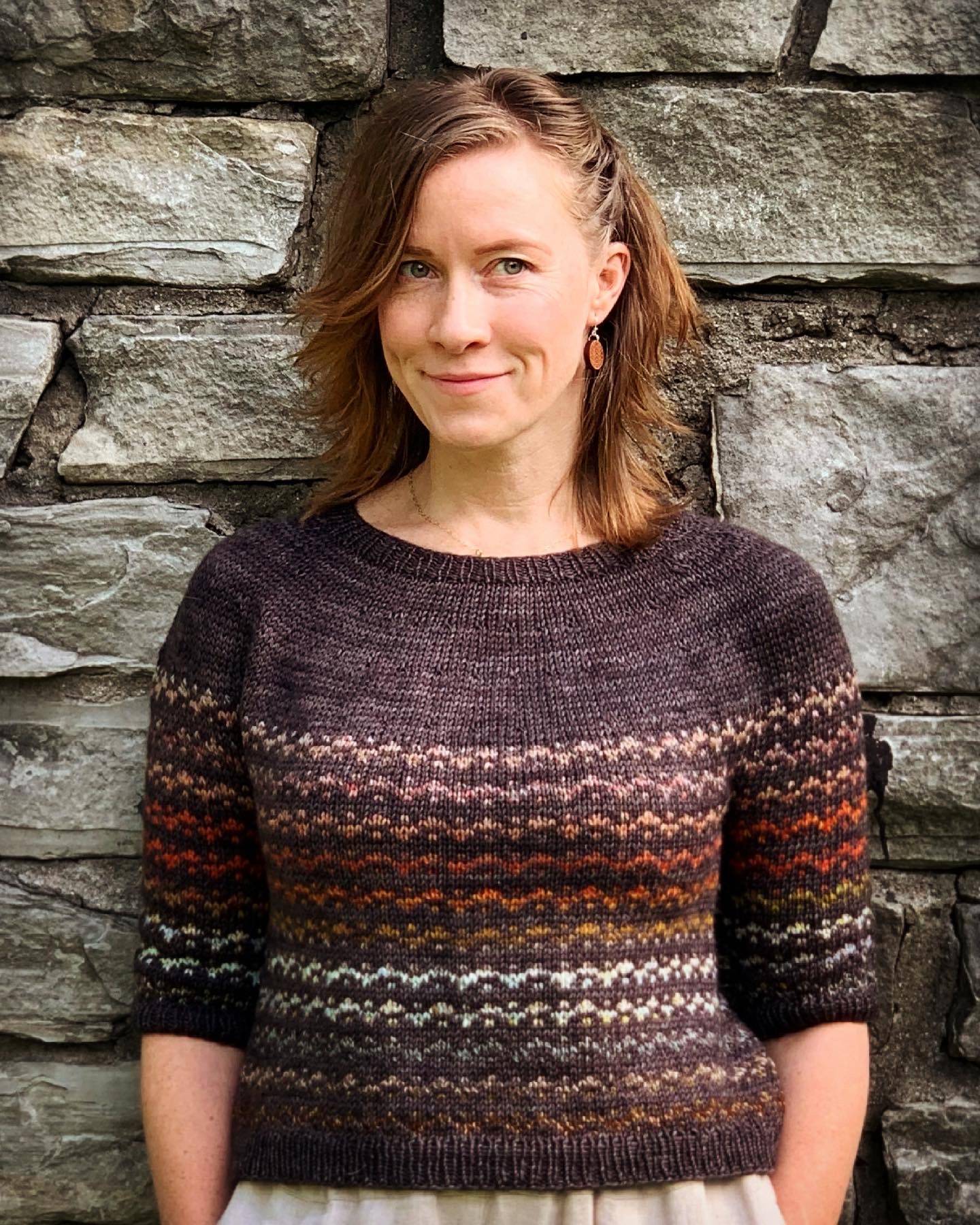 Have you been looking for a way to use your cherished handspun and/or Spincycle Dream State scraps and get a sweet sweater out of it?
Then check out This.Bird.Knits' latest stash-loving design, Forest Glass!
Just choose your main color, put together an assortment of contrasting colors for your stripes, and go!
🧶💨
Feel free to get creative with yarn substitutes, too- just make sure to check your gauge first. 😉
In the sample shown above, Annie paired her leftover Dream State scraps and some of her own handspun with Sugarplum Circus BFL Sport in Black Walnut.
In the sample below, Annie used Sugarplum Circus Merino 4-ply held with Mohair Lace (leftover from her Trilogy sweater) in Forbidden Forest for her main color with Sugarplum Circus BFL Sport in Seaglass (leftover from her Crunchy Crop) for the stripes.
Check out the #forestglass hashtag on Instagram for even more color inspiration!

Sizing, Yarn, & Yardage Information
Sizes 0 (1, 2, 3)(4, 5, 6)(7, 8, 9)
Finished Body Circumference:
32.4 (36, 38.4, 40.8)(44.4, 48, 52.8)(55.2, 60, 63.6) 68.4"
Yarn A: Sugarplum Circus BFL Sport (shown in Black Walnut): 287 yards/100g
Approximately 500 (526, 560, 632)(685, 729, 825)(866, 963, 1010) 1062 yards
2 (2, 2, 3)(3, 3, 3)(4, 4, 4) 4 skeins
Yarn B: Spincycle Dream State & Annie's own handspun :
Approximately 160 (173, 180, 204)(220, 231, 264)(274, 304, 320) 341 yards