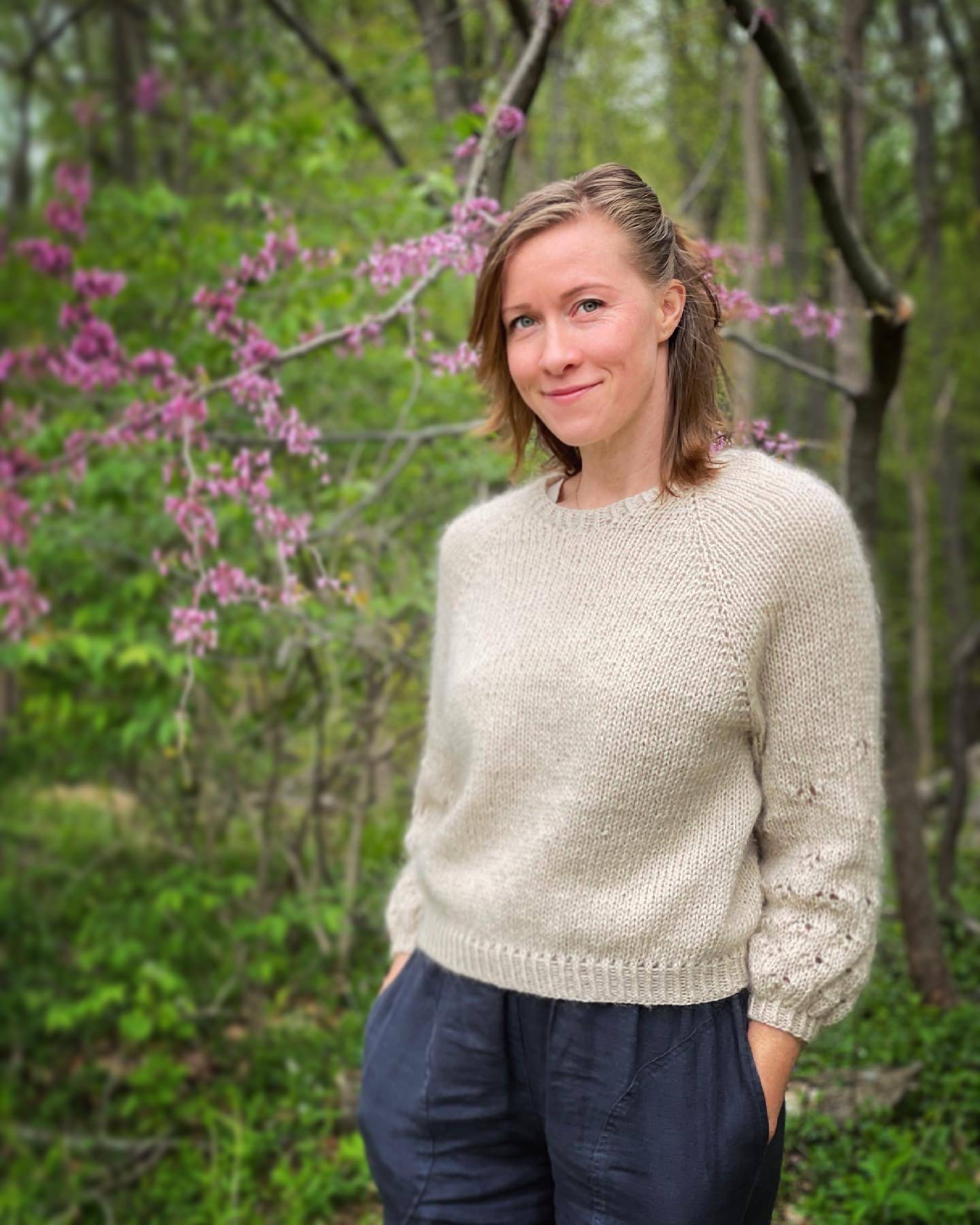 Welcome, Oat! 🌸
Oat is a quick-knitting and cozy top-down raglan featuring the sweetest eyelets cascading down the sleeves .
This sweater was designed with Sugarplum Circus BFL DK held together with Mohair Lace for a lofty fabric, but you can easily substitute Merino Aran if you are mohair-sensitive.
Check out the #oatsweater hashtag on Instagram for more color inspiration!
Sizing, Yarn, & Yardage Information
Sizes 1 ( 2, 3, 4) (5, 6, 7) 8
Finished Body Circumference:
35.5 (40, 44, 48) (51.5, 56, 59.5) 64"
Sugarplum Circus BFL DK (shown in Oat): 246 yards/100g
Approximately 740 (820, 890, 1020) (1100, 1200, 1280) 1400 yards
3 (4, 4, 5)(5, 5, 6) 6 skeins
Sugarplum Circus Mohair Lace (shown in Oat): 459 yards/ 50g
Approximately 740 (820, 890, 1020) (1100, 1200, 1280) 1400 yards
2 (2, 2, 3)(3, 3, 3) 4 skeins