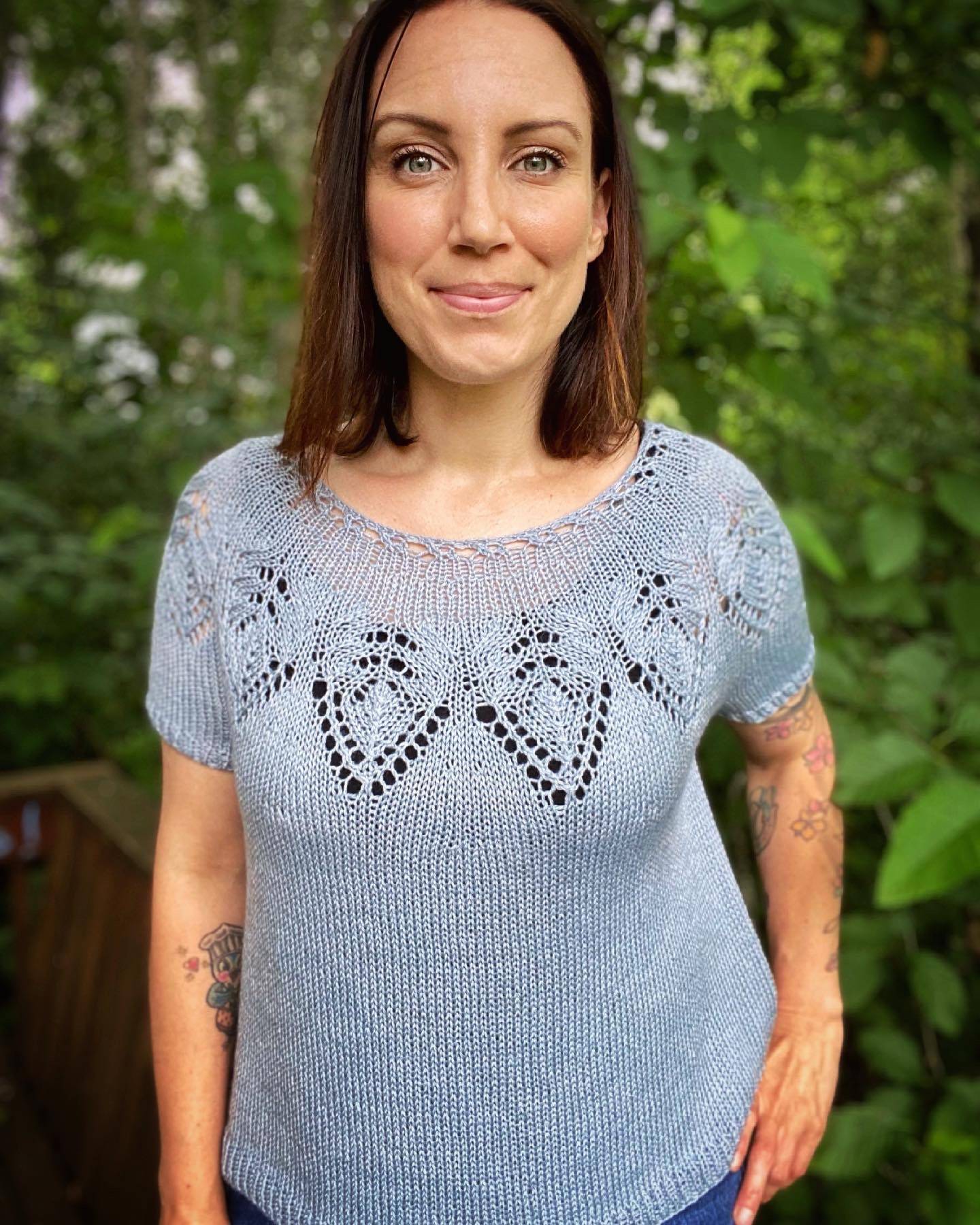 Kaisa is the newest tee in This.Bird.Knits' ongoing Summer Knits series; inspired by her desire to wear hand knits year-round.
Does this sound a bit like you as well? 😉
I am a huge fan of hand-knit summer tees, and when I saw the lace yoke of the Kaisa tee, I couldn't resist!
I also knew it was the perfect design for my newest base- Eco Sport!
Eco Sport is a non-superwash sport-weight yarn made up of 50% Recycled Wool, and 50% Tencel.
This yarn is soft yet crisp, with beautiful stitch definition and a lovely hand.
The Tencel in this yarn resists the dye, and gives the yarn a subtle shimmer. ✨
Want to learn more about Tencel? Click this link: Tencel
This is definitely a new favorite of mine for lace shawls and tees. 🥰
You can find Eco Sport in the select colorways shown below.
If there is a colorway you'd like it dyed on that doesn't show Eco Sport as an option- Please don't hesitate to reach out and inquire about a custom order by emailing me at: jensen@sugarplumcircus.com
Since this new base takes the dye a bit differently than my Superwash yarns, it will be added to most of the semi-solid colorway listings as I am able to dye it up for new stock photos. 📸
In the meanwhile- Check out the #kaisatee hashtag on Instagram for more color inspiration!
Sizing, Yarn, & Yardage Information
Sizes 1 (2, 3, 4, 5, 6) 7
Finished Body Circumference:
43.5 (47.1, 50.6, 54.6, 58.6, 62.2) 69.3"
Sugarplum Circus Eco Sport (shown in Narwhal): 383 yards/100g
Approximately 540 (620, 660, 720, 760, 780) 840 yards
2 (2, 2, 2*, 3, 3) 3 skeins
* I knit a Size 3, and used 180g of Eco Sport yarn.
If you are knitting a Size 4, I recommend adding a 3rd skein if you are wanting to add length,
and/or would like to avoid yarn chicken.