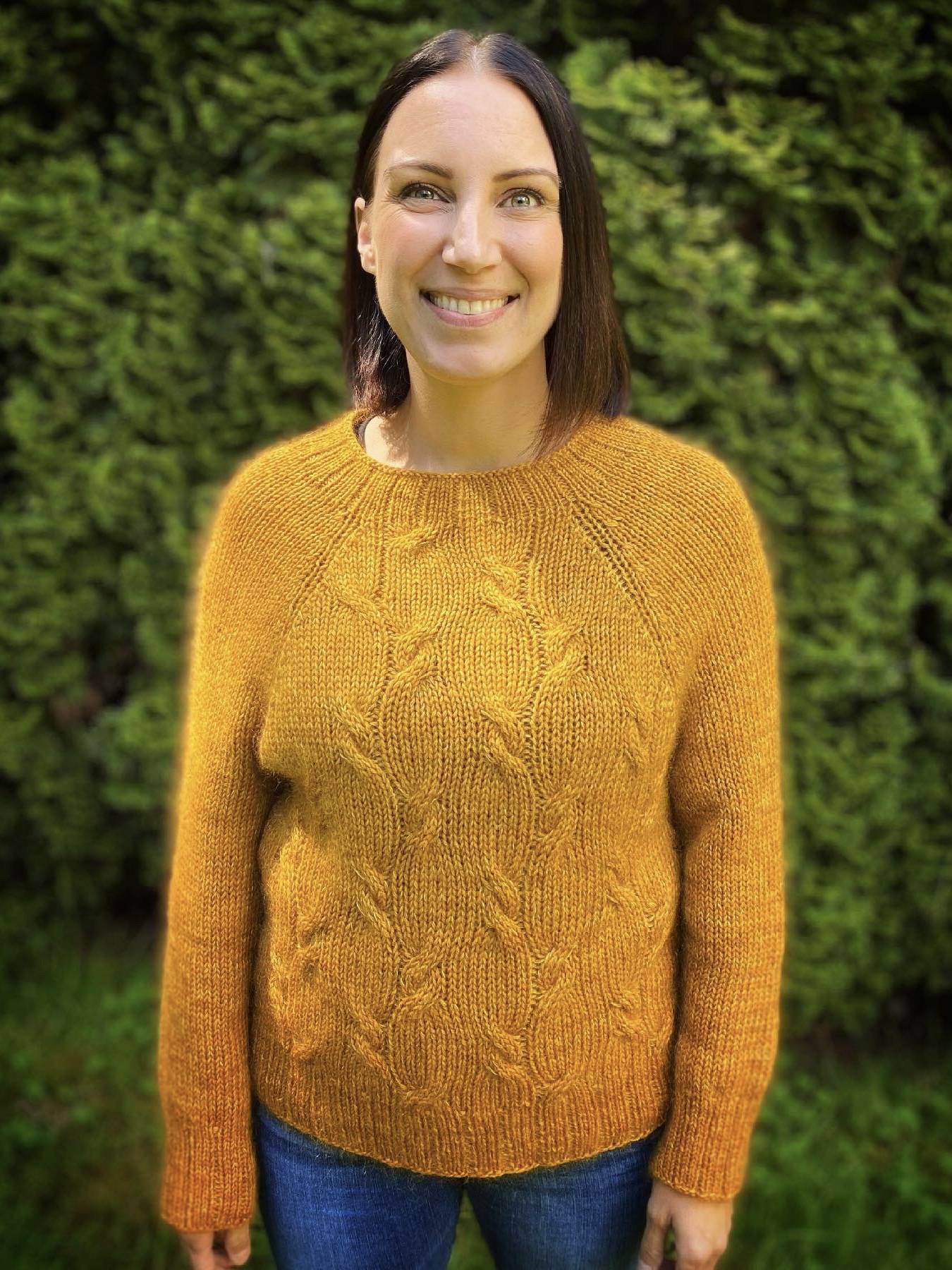 Presenting... The long-awaited (by Annie & I 😅) Whisper Sweater!
Annie of This.Bird.Knits & I are so excited for this pattern release, as we have been sitting on this gorgeous and classic sweater design for awhile as we waited not-so-patiently for the BFL DK yarn base to become available again after a year of frequent yarn-shortages.
This design features Sugarplum Circus BFL DK held together with Mohair Lace for a cozy and lofty fabric. 🥰
If you're not into Mohair- you can use Merino Aran on it's own, or hold Merino Sport double, as well as any other non-mohair lace weight yarn with the BFL DK.
At a gauge of 14 sts over 4", this sweater practically knits itself!
I knit mine in the glistening Butterscotch colorway, and Annie's is in the delicate Whisper colorway.
Check out the #whispersweater hashtag on Instagram for more color inspiration!
Sizing, Yarn, & Yardage Information
Sizes 1 (2, 3, 4) (5, 6, 7) 8
Finished Body Circumference:
35.5 (40, 43.5, 48) (51.5, 56, 59.5) 64"
Sugarplum Circus BFL DK: 245 yards/100g
Approximately 740 (820, 890, 1020) (1100, 1200, 1280) 1400 yards
3 (4, 4, 5)(5, 5, 6) 6 skeins
Sugarplum Circus Mohair Lace: 459 yards/ 50g
Approximately 740 (820, 890, 1020) (1100, 1200, 1280) 1400 yards
2 (2, 2, 3)(3, 3, 3) 4 skeins